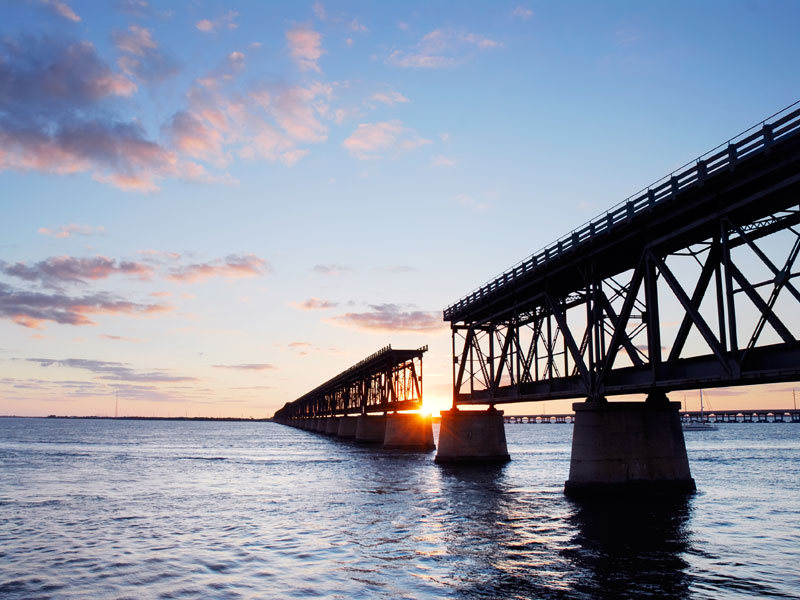 Marathon is a city, incorporated in 1999, whose boundaries extend from the east end of the Seven Mile Bridge to the west end of Tom's Harbor Bridge, excluding that portion of the area within the city limits of Key Colony Beach. The islands found within the city limits are Boot Key, Knight's Key, Hog Key, Vaca Key, Stirrup Key, Crawl Key, Little Crawl Key, East and West Sister's Island, Deer Key, Fat Deer Key, Long Point Key, and Grassy Key.
Marathons popular attractions include the Florida Keys Marathon International Airport, which busily accommodates a full range of services for general aviation enthusiasts and corporate jet operators. Ground transportation options are available including an airport shuttle, car rental agencies and taxi service. Marathon also offers spectacular sailing, fishing, world-class wreck and reef diving and snorkeling, in addition to the island's impeccably maintained beaches, eco-attractions and marine-based educational programs.
Iconic learning centers with educational focus where visitors can enjoy unique interactive experiences include The Turtle Hospital, the world's only licensed veterinary hospital dedicated to the treatment of sea turtles, and Dolphin Research Center, a not-for-profit education and research facility since 1984. At Crane Point Museum, Nature Center & Historic Site, visitors can hike through a wondrously preserved tropical hardwood grove and visit the home of an early 20th-century settler family. Visitors to the fiveacre Pigeon Key venture back in time to experience a tiny island that once served as a home base for workers building the Florida Keys Over-Sea Railroad.
Area Attractions:
The Turtle Hospital
Sombrero Beach
Florida Keys Marathon International Airport
7-mile bridge
Crane Point Museum & Nature Center
Curry Hammock State Park
Businesses We Recommend:
Burdines Waterfront
Coldwell Banker Schmitt Real Estate Co.
Home Depot
Keys Fisheries Market & Marina
Sno Balls
Sunset Grille & Raw Bar
The Island Fish Company & Tiki Bar
The Stuffed Pig
Area Information:
Fisherman's Hospital
http://fishermenshospital.org/
305.743.5533
Chamber of Commerce
http://www.floridakeysmarathon.com/
305.743.5417
Stanley Switlik Elementary (K-5 center)
www.mhs.keysschools.com/
305.293.1400
Marathon Middle/High School
www.sse.keysschools.com
305.289.2490
Popular Neighborhoods:
Captains Quarters
Crains Subdivision
Crane Hammock
Fat Deer Key
Gulfstream Shore
Harbor Isle
Little Venice
Marathon Beach Club
N. Marathon Shores
Sea Crest
Sea-Air Estates
Sombrero
Waloriss Subdivision
Current Listings:

Sorry we are experiencing system issues. Please try again.