Tavernier is located at the southernmost end of the island of Key Largo and is an unincorporated community in Monroe County. It is home to the upper keys only movie theater and Mariner's Hospital. Records and maps of Tavernier exist from the 1770's.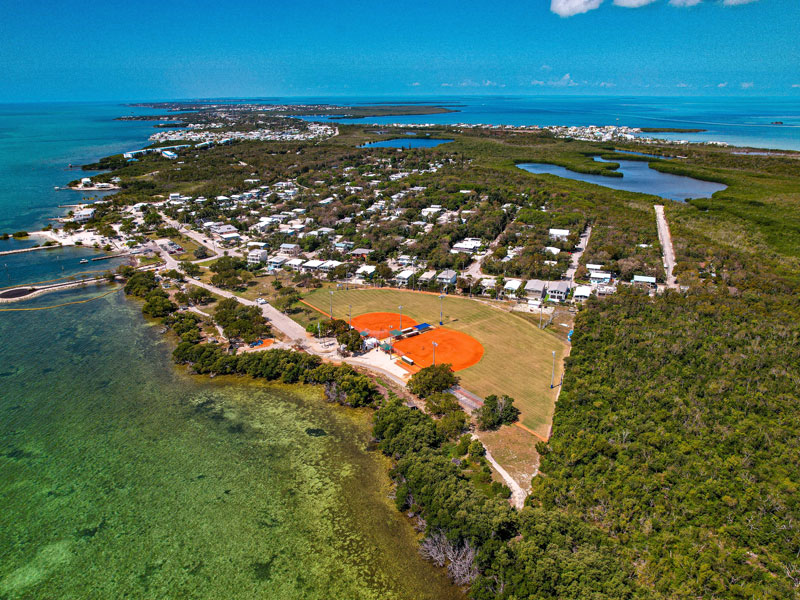 Homes for Sale in Tavernier, FL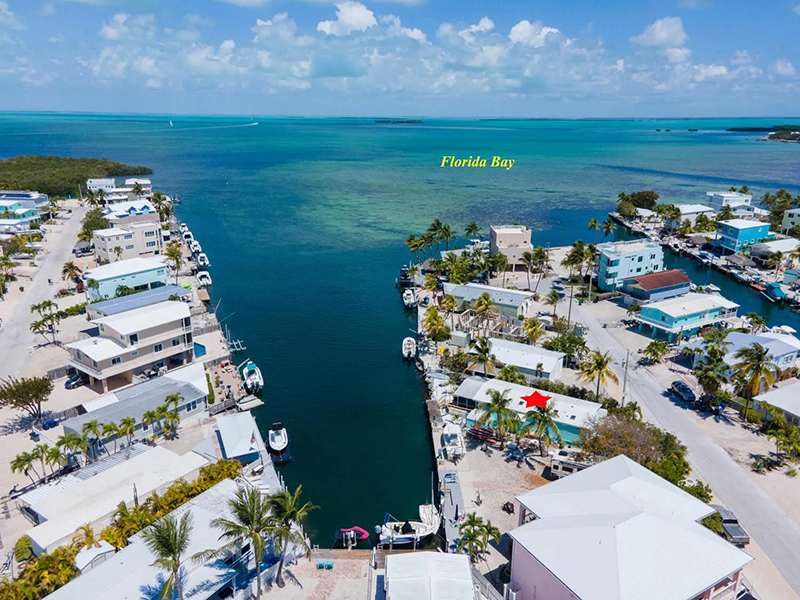 The Florida Keys have long been the goal of those seeking the pleasures and rewards of island living. Imagine more than 1,700 captivating islands, gorgeous coastlines, year-round warm weather, and so much more. If living the island life is one of the main reasons you've decided to buy a home in the fabulous Florida Keys, you should definitely start your search by checking out the homes for sale in Tavernier, FL.
WELCOME TO TAVERNIER, FL!
Tavernier is centrally located in the Upper Keys. It lies 7.5 miles south of Key Largo and 10 miles north of Islamorada. With a land size of just 2.51 square miles, the census-designated place has a population of 2,205 permanent residents.
The combination of breathtaking beaches and modern amenities make Tavernier the ideal place to call home. The exceptional range of residences in this Monroe County community includes townhouses, single-family homes, and luxury waterfront properties, making Tavernier suitable for anyone and everyone.
In the late 1700s, when Tavernier was called Cavo Tayona, it had also catered to a motley crew of seafaring men whose ships had docked there. They included sailors and pirates that wandered into the many taverns that served them. Eventually, the presence of taverns and the intermixing of accents led Scottish naval officer George Gauld to identify the town as "Kay Tavernier" on a map he made for the British Admiralty in 1775.
Today, Tavernier offers residents the best of both worlds: the tranquility of a laid-back island lifestyle and convenience of modern amenities.
Who lives in Tavernier, FL?
The residents of Tavernier are a mix of families, young professionals, and retirees, all of whom are drawn by the easygoing vibe of the Florida Keys. Many of the residents here own their homes. Both of these factors contributed to Tavernier's reputation as a friendly and tight-knit community, which number just a little over 2,200 people.
What is Tavernier, FL known for?
With crystal-clear waters and vibrant coral reefs, Tavernier is a true gem for those seeking sun, sand, and adventure. The beaches are powdery white and warm waters allow residents to enjoy a variety of beach activities and water sports. As such, waterfront properties are among the most sought-after homes for sale in Tavernier, FL.
Tavernier is also well-known as the "Scuba Diving Capital of the World." There are a number of world-renowned diving spots in and around Tavernier. In fact, many divers – from beginners to experienced enthusiasts – visit the area to explore the bountiful coral reefs and delight in the fascinating and diverse marine life.
OVERVIEW OF THE TAVERNIER, FL REAL ESTATE MARKET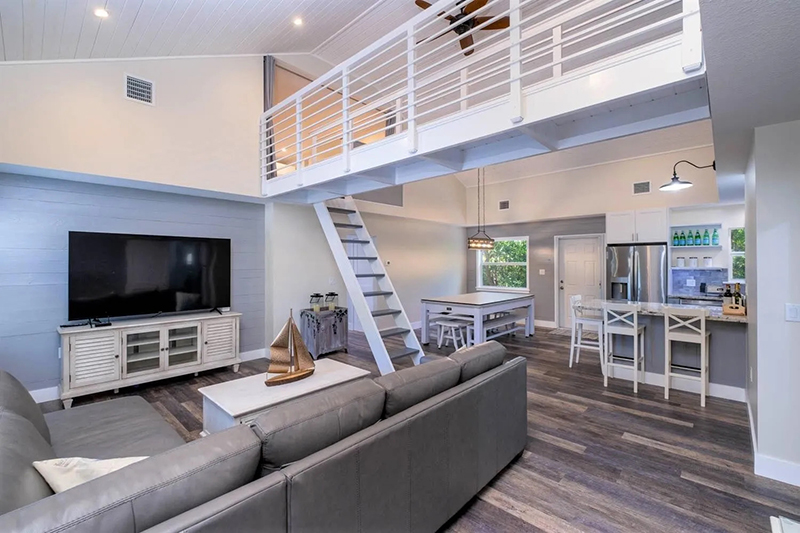 With a notable exception in July 2022, homes for sale in Tavernier, FL consistently sold below list price from 2020 to 2023. While median listing prices may range from $800,000 to $1.2 million, trends suggest that there is enough wiggle room to negotiate deals favorable to buyers.
What's more, even if prices remain in the upper six figures to seven figures, homes for sale in Tavernier, FL are more affordable compared to neighboring communities like Key West and Islamorada.
What prospective buyers need to get the best deals in Tavernier, FL is to work with a local real estate expert who knows the area inside and out. These professionals can spot the best deals that tick all the boxes, negotiate on your behalf, look after your best interests.
Common property types
Everything from stunning oceanfront homes to chic condos are available for buyers looking to move to Tavernier. Thus, buyers are sure to find the property that fits their needs. In recent years, the most common property types in Tavernier, FL have been:
Where to live in Tavernier
In general, any location in Tavernier is worthy of being called home. However, more discerning homebuyers know that some addresses are a little more desirable than others. Here are some of the best places to live in Tavernier, in no particular order:
Hammer Point. Located near mile marker 93, Hammer Point offers homebuyers a number of canal front and bayfront homes that provide convenient access to the Florida Bay.

Harris Ocean Park. Located on the opposite side of mile marker 93, Harris Ocean Park has a number of beautiful single-family homes. The neighborhood is right next to Harry Harris Park and Beach, which features boat ramps, barbecue areas, and sports facilities that are free to use.

Tavernier Cove. Directly connected to Overseas Highway, Tavernier Cove is a quiet neighborhood with a good number of single-family houses for sale. Its location keeps residents within walking distance of popular retail and recreational facilities in town.
LIVING THE LIFE IN TAVERNIER, FL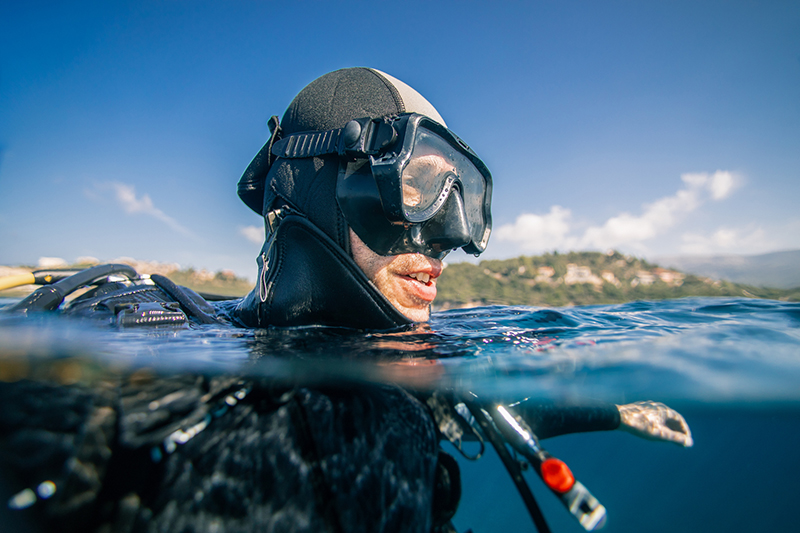 Tavernier is both a vibrant and tranquil place to live because each area offers a little something for the kind of lifestyle you want. Whether you hope to raise a family, escape from the hustle and bustle of the big city, or indulge in your passion for tropical living, Tavernier has something to offer both full-time and part-time residents.
Cost of living
The cost of living in Tavernier is slightly higher compared to many other cities in Florida. However, this definitely reflects on the higher quality of life and the exceptional amenities and attractions that Tavernier offers its residents. The area also boasts great schools, well-loved restaurants, and a vibrant local culture unique to the Florida Keys. Overall, Tavernier promises a lifestyle that's worth every penny.
Schools
The public schools in Tavernier are part of the Monroe County School District, which is one of the better school districts in Florida. In general, the district has a student-teacher ratio of 20:1. Some of the standout schools in Tavernier include:
Treasure Village Montessori Charter School, ranked the 152nd best public elementary school in Florida,

Coral Shores High School, ranked the 129th best public high school in Florida,
Attractions
Even if the community itself and the laidback living it promises constitute one grand attraction, Tavernier and the surrounding communities always provide something extra, whether they're things to do places to visit.
Outdoor activities
Living in Key Largo, Florida is all about the outdoors. The tropical climate and the waters lure visitors and entice them to buy a home, invest in one, or permanently live there. Given Tavernier's location in the Florida Keys, it's no surprise that most outdoor activities involve the ocean.
These are some of the most popular outdoor activities in Travanier:
Scuba diving. The waters off Tavernier boast incredible marine biodiversity and a stunning reef system, making it a fantastic place to go scuba diving. The top dive sites include Spiegel Grove, Conch Reef, and Molasses Reef. There are also several shipwrecks for adventurous divers to explore.

Sport fishing.Over 600 different species of fish swim in the pristine waters of Tavernier and the rest of the Florida Keys. This makes Tavernier a great jump-off point for sport fishing. Fishing charters bring enthusiasts to key spots for a chance to reel in sailfish, blackfin tuna, and more.

Paddle boating and kayaking. Rent a paddle boat or kayak and start exploring the natural beauty of the Florida Keys. First timers on these watercraft can opt to book a guided tour through sandbars and mangroves.

Sailing. If sailing is just a dream, enroll in one of several sailing schools that will teach you how to navigate a sailboat around Tavernier and the surrounding areas. Classes also include opportunities to snorkel or fish. This is a great way to get your feet wet before committing to purchasing your own boat.
Dining and shopping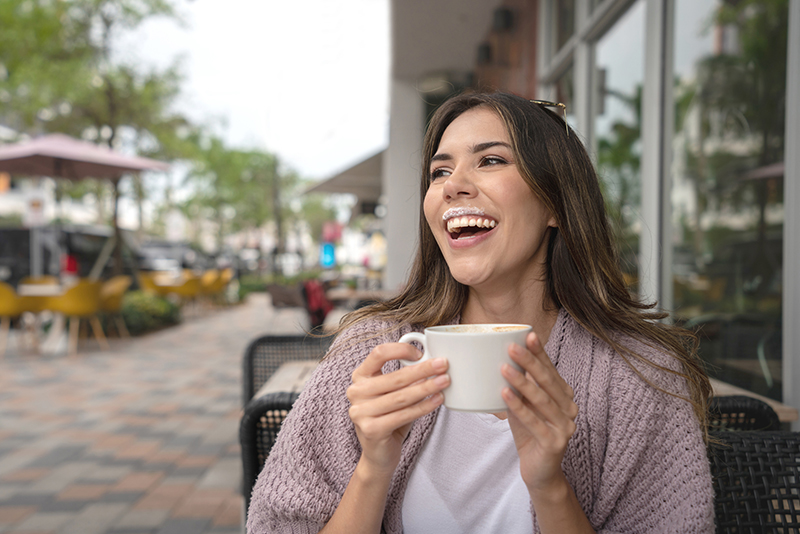 Whether you need a little retail therapy to relieve your work week stress or simply want to enjoy fresh local seafood, Tavernier offers zero disappointment.
Entertainment and events
Living in Tavernier also means you're a part of the larger Key Largo community. This is a huge plus for residents as Key Largo, which is just a nine-minute drive away, hosts several events throughout the year as a way to bring the community together.
4th of July Fireworks on Blackwater Sound. The yearly Independence Day celebration brings the entire Key Largo community together for one big party. The celebrations include an exciting parade, food trucks from restaurants throughout the Upper Keys, and a breathtaking fireworks show.

Take Stock in Children Backcountry Challenge. Hosted by the Rotary Club of Key Largo, the Take Stock in Children Backcountry Challenge is a catch-and-release fishing tournament held in mid-September. Proceeds from the event are donated to Take Stock in Children, a state-wide program that offers college scholarships to disadvantaged students.

REEF Fest. Sponsored by the Reef Environmental Education Foundation, REEF Fest is a four-day marine conservation festival held every October. Throughout the festival, residents can join various conservation workshops and seminars, social gatherings, and fun activities like snorkeling and kayaking.
Noteworthy attractions and activities near Tavernier
Thanks to the Overseas Highway, most of the Upper Florida Keys is easily accessible to Tavernier residents, with many top-rated attractions and activities just a 20-minute drive away.
John Pennekamp Coral Reef State Park. The first undersea park in the US harbors one of the nation's few remaining living reefs. The park offers an awe-inspiring view of the reef via a tour on a glass-bottom boat. Visitors may also view the marine wildlife from the center's 30,000-gallon saltwater aquarium.

Theater of the Sea. Theater of the Sea is a marine park that features dolphins, sea lions, sea turtles, and sharks. Here, The guests can interact with and swim alongside their favorite marine animal, allowing anyone to fulfill their mermaid or Atlantean dreams. Swim experiences can be booked in advance online.

Florida Keys Brewing Company. Craft beer lovers will definitely want to visit the Florida Keys Brewing Company. The microbrewery offers tours of their facilities and shows visitors exactly how they brew over 20 different craft beers. They also have a Tasting Room and Beer Garden where you can enjoy any of their fine beers on tap, as well as rent out these spaces for private parties and events.
LET ALINA DAVIS FIND YOUR DREAM HOME IN TAVERNIER, FL
If you've decided to live in this tranquil slice of paradise, make sure you get in touch with a trusted and award-winning Realtor. Allow me, Alina Davis of Coldwell Banker Schmitt Real Estate Co., to guide your home buying journey.
For over 14 years, I have offered an unparalleled level of service to my clients to help them navigate the Tavernier, FL real estate market. With my experience, passion, and love for the Keys as a resident of over 40 years, I am confident of finding the best homes for my clients. Here's what they say about the service I offer.
To find your home or investment in Tavernier, FL, call me, Alina Davis, at 305-393-0541 or by email me here . I'm looking forward to hearing from you!
Area Attractions:
Harry Harris Park
Tavernier Towne Center & Theater
Mariner's Hospital & Wellness Center
Businesses We Recommend:
Blond Giraffe Key Lime Pie Factory
Froggy's Gym
Old Tavernier Restaurant
Made to Order
Dillons
Chad's Deli
Scooby's Popcorn
AT&T
Pier One
Fleur de Keys
Popular Neighborhoods:
Blue Water Trailer Village
Hammer Point
Harris Ocean Park
Ocean Park Village
Ocean Pointe
Sherrill Park
Tavernier Cove