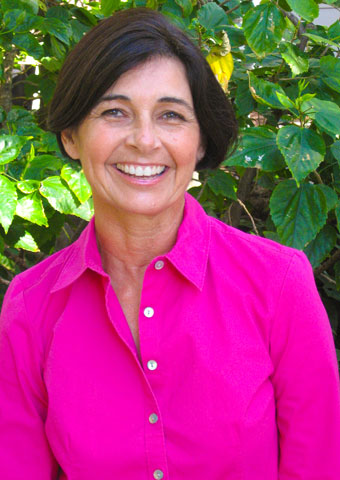 Family Members:
Don – husband, retired Delta Airline Pilot
Victor &B.B. – dogs

Previous Work:
Continental Airlines Flight Attendant

Favorite Movies:
Anything Mel Brooks

Favorite Television Shows:
Sunday Night Football

Places You've Lived:
Houston, TX
Denver, CO

Languages:
English
Spanish

Local Favorites:
Bad Boy Burrito
Ziggie&MadDogs
Lazy Days
OV

Favorite Things To Do:
Watch sunset on the boat
Go to the "little" sandbar

Why Live in the Keys?
Small town feeling, friendly people, great shops and restaurants and the most beautiful sunsets on Earth.

Favorite Vacation Spots:
The Exumas

October 12